Budapest Music Center (BMC) was founded by trombone player and academy professor László Gőz in 1996. Its main goal was to establish a music information centre which collects and makes information about Hungarian classical and jazz musicians and about contemporary compositions available world-wide.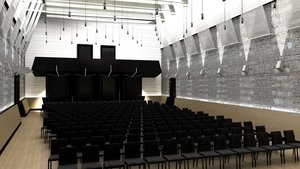 The constantly updated music database currently contains info about 3000 artists and 13500 compositions. The library, open to the general public free of charge, contains approx. 90 thousand books, notes, and records. Its traveling pavilion has for years popularized Hungarian music culture and musicians at 12 different events in Hungary and abroad. BMC launched the competition New Music Forum for young composers in 2008.

BMC has organized classical, contemporary and jazz events since 1997. Some of them, such as the week-long festival Kurtág 80, the Music Forum Expo electroacoustic festival, the New Series Festival, an event put on jointly by BMC and ECM Records, the series of CD-presentations by live concerts called BMC Music Flash Classic & Jazz, as well as the Budapest Jazz Festival, staged in the Ferencváros district over five days each year since 2003.

BMC Records was founded in 1998, its catalogue has by now surpassed 200 releases. It publishes Hungarian artists of the contemporary, classical and jazz field. The strategy of BMC is to be open towards carrying over traditional musical values as well as to acts representing a new, experimental approach. Through its releases over the years BMC records has been able to build up international recognition for a number of Hungarian artists and initiated successful collaboration between Hungarian and international musicians, workshops and orchestras. The awards of Midem-, Jazzman-, Deutsche Schallplatten- and Gramofon-Klasszikus és Jazz, as well as over two thousand reviews in the international press signifies the fact that BMC Records has become an important company in European music industry.
(source:bmc.hu)