As a joint initiative, four concert streams will be available to watch on the online platforms of the Concerto Budapest Symphony Orchestra and Papageno.hu between 31 March and 6 April (at 7.30 pm) within the framework of their humanitarian project.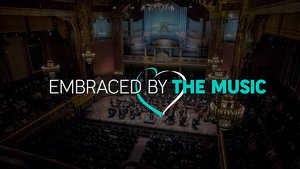 The purpose of the benefit project "Embraced by the music" of the two music entities is to encourage donations as widely as possible by broadcasting four of Concerto Budapest's most celebrated concerts and focussing on a different humanitarian organisation each time. The concerts will be available online as long as the war situation lasts. While enjoying the four concerts every other day, the audience can continuously read four humanitarian aid organisations' contact details and bank account numbers.
On 31 March, you can relish Mozart's Five Contredances and Piano Concerto in D minor with Angela Hewitt's piano solo.
On 2 April, please, listen to Mozart's Symphony No. 39 in E-flat major, then Mihály Berecz' interpretation of Mozart's Allegro in D major. The concert concludes with A Little Night Music.
On 4 April, you can hear Beethoven's Piano Concerto No. 4 played by Mihály Berecz, giving an encore (Beethoven: Rondo a capriccio op. 129, Allegro Vivace). The piano concerto will be followed by Beethoven's Symphony No. 7.
Finally, on 6 April, enjoy Brahms' Violin Concerto in D major, performed by Kristóf Baráti.
While watching the four concerts, all necessary information will be displayed on the screen so that you can send donations to the given humanitarian organisations to help the Ukrainian refugees in a secure, safe and trackable way.
Those wishing to help can transfer their donations to the following bank account numbers:
International Children's Safety Service - Hungarian Association / 11794008-20002004-00000000
Hungarian Reformed Church Aid / 10702019-85008898-51100005
Hungarian Charity Service of the Order of Malta / 11784009-20200776-00000000
Every Child Be Well-Fed Foundation / 11794008-20534156-00000000

Concerto Budapest and Papageno wish to support and express solidarity with the victims of the war by making these four concert events publically available. Please, indicate the series' title "Embraced by the music" in the "Purpose of Payment" section of the transfer form of your donation.