LISZT: Hungarian Rhapsody No. 2
László Dubrovay: Love, Love
Ádám Kondor: The Nightingale and the Rose
Lehár: Concertino for Violin and Orchestra

Attila Fekete tenor, Orsolya Kaczander flute, Csaba Klenyán clarinet, Barnabás Kelemen violin
Conductor: András Keller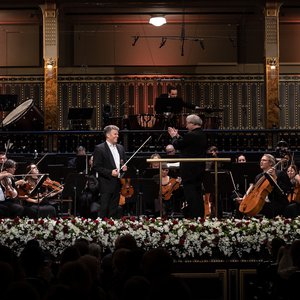 "Even though I composed pieces that are accessible to the audience, my aim was more than simply to amuse people. I wanted to conquer their hearts and delve deep into their souls," wrote Franz Lehár. The Merry Widow is a revolutionary psychological piece despite all its popular appeal. In the year of its composition, 1905, when the hero of Richard Strauss's Salome was a psychopath, and Schönberg was working hard on a new musical language that conveniently depicted how society was falling apart mentally, Lehár seemed to be a more subtle "psychoanalyst": He solved the mystery of Vienna, the city that had become a slave to irresistible dance tunes. What is more, he did this through such effective music that – as they say – even Strauss and Schönberg were green with envy. Lehár composed the overture inspired by the melodies of the operetta only for the 400th show. However strange it may sound, it is rarely played in operetta theatres. Similarly, the maestro's virtuoso and romantic Concertino, composed when he was quite young, can only be heard rarely. He composed it in 1888 during his violin studies in Prague. Ádám Kondor's The Nightingale and the Rose is a double concerto of three movements with flute and clarinet solos. It refers to a recurring motif of classical Irani love poetry, the love of the nightingale and the rose. László Dubrovay's orchestral song cycle Love, love is a double "Hungarian gem" as it prompts one to associate it with the title of the programme series itself. This work is a homage to the Hungarian poet Sándor Petőfi, who was born 200 years ago. The composer selected less known, poems resembling folks songs apart from the one that gives the title its cycle.