The Concerto Budapest Symphony Orchestra will be performing at the Fairfield Halls next month, the latest highlight in the Croydon venue's International Orchestral Series.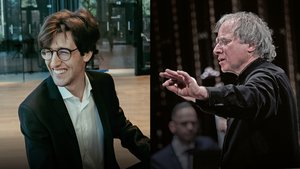 The orchestra will be performing a programme of rich, virtuoso music including Lizst's Rhapsody No2 and Rachmaninov's second piano concerto.
The pianist for the concert on September 12 is Mihaly Berecz, recipient of the Liszt-Bartók prize at the 15th Concours Géza Anda 2021.
Andras Keller, who has directed the Concerto Budapest Symphony Orchestra since 2007, will also conduct the orchestra in a performance of Tchaikovsky's Fifth Symphony, with its famed finale. Before the concert, the Budapest musicians will also lead a workshop for children who attend the Fairfield Halls' Yamaha Music School.
"Throughout our International Orchestral Series, young people from Croydon and across south London will enjoy meeting and learning from the world's best classical music talent,"

- said Jonathan Higgins, Fairfield Halls' associate director.
"These young people deserve front-row experiences and opportunities, and we're happy that, together with this distinguished ensemble, we're playing our part in delivering that."
The National Symphony Orchestra of Ukraine will be playing at the Fairfield Halls in October, on their biggest tour of this country in 100 years. Tickets for all the concerts in the series – including a multi-buy discount – are one sale now.
via Inside Croydon