After immensely successful debut tour of the UK in June 2022, we're delighted to announce the Concerto Budapest Symphony Orchestra UK, Ireland Tour 2023 to open our season.
MOZART: Symphony No. 40 in G Minor K550
BARTOK: Piano Concerto No. 3
BEETHOVEN: Symphony No. 3 "Eroica"
Conductor - Andras Keller
Piano - Pierre-Laurent Aimard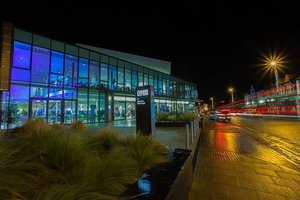 In the first half of the concert they will be joined by the distinguished French pianist Pierre-Laurent Aimard in a performance of Bartok's moving Piano Concerto No. 3, which he composed right at the end of his life. In the second half Andras Keller will conduct the orchestra in a performance of Beethoven's Symphony No. 3 – "Eroica". When first performed in 1803, this epic symphonic work changed music forever. As the first great utterance of the Romantic movement, it is regarded as one of the most historic pieces of music ever composed.
More information click HERE.